Creating new perspectives – Judith Schmauß goes Sarajevo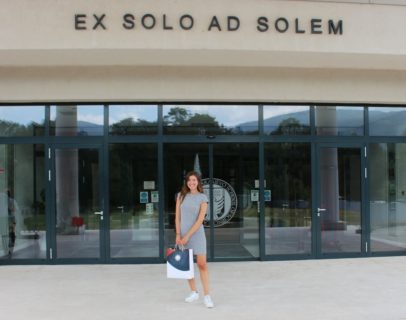 From 16th to 19th of July Judith Schmauß had the opportunity to travel to Sarajevo and visit the Sarajevo School of Science and Technology as part of the Erasmus+ job shadowing program.
Participating the official student theses defenses at the Department of Computer Sciences and Information Systems, she was able to get an insight into the scientific approaches the students followed to conduct research on technology-related fields. Apart from that she had the chance to meet several professors from the Department of Computer Sciences and Economics having enlightening conversations about the entrepreneurial ecosystem in Bosnia and Herzegovina as well as ways to foster creativity and innovation within the country.
Judith returned from her trip delighted by the frankness of the SSST and shared thrilling impressions she gained during her stay.
We thank the SSST for their outstanding hospitality – Cheers to this friendship!