Ideas & Innovation – Theresa Wöllner as quer.kraft Best Practice Speaker at Zollner Elektronik AG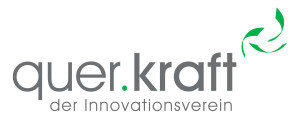 On July 20, Theresa Wöllner shared insights into her research at the digital quer.kraft Best Practice-Session at Zollner Elektronik AG through an exciting presentation on the topic of the event Ideas & Innovation – From Paper to Digital Transformation. The event revolved around the topic of digital transformation in firms' idea management.
Theresa presented the latest knowledge from academia on the topic of Employee Perspectives in Idea Management. The contribution focused on how it is possible to include the employee perspective in the goals of idea management. Theresa highlighted the employee perspective and showed how efficiency and human-oriented goals can go hand-in-hand in idea management. She supported her theses with results from her current study, which deals specifically with success factors from the organizational environment. In detail, she showed how corporate culture and communication influence the success of idea management and its status among employees.
In an interesting interview with quer.kraft, Theresa once again highlighted the relevance of idea management against the backdrop of digital transformation:
"As in all other areas of the company, the transfer of the idea management process to a digital platform offers a high potential for improvement through targeted and appropriate measures and, as a result, both the chances of success as well as the profitability of idea management can be improved. For example, digital idea management can support the collaboration and further development of ideas that is distributed both spatially and temporally; the relevance of this has increased once again, particularly as a result of the Corona pandemic. In addition, participants can network with each other, it can ensure quick access to relevant information or help simplify the entire process and communicate transparently."
The full interview (in German) can be found here.
Congratulations to that successful presentation, Theresa!