Product Innovation Management in Emerging Markets (vhb)
Content
The course "Product Innovation Management in Emerging Markets" is intended for future managers and entrepreneurs who want to understand the trends in the management of innovation in an emerging markets context.
The course includes a combination of online lectures, videos, keynotes and case studies.
The following topics are covered:
An introduction to product innovation management in emerging markets
Basic definitions and concepts of emerging markets as well as innovation
Classification and case studies of innovations originating from emerging markets: e.g. frugal innovation, jugaad innovation, reverse innovation
A discourse about the transformation of research and development (R&D) strategies and innovation strategies
Current trends and outlook on the product innovation management in emerging markets
Find a course demo on the following link: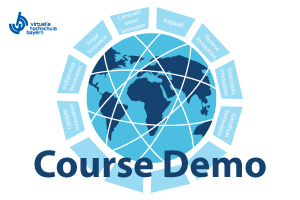 General information
This course is an online course, which is included in the curriculum of the Virtuelle Hochschule Bayern (vhb). Hence, this course will be conducted online only. Attendance at FAU is only required for examination. The examination is a written case study and a group presentation.
The course is offered each semester, course language is English.
You can sign up for the course via vhb:
Find further information about the online course in the module description and on vhb (enter the course title in the field below "Titel der Veranstaltung" on the right side).
Contact person
Dr.-Mack-Str. 81, Technikum 1, Nuremberg Campus of Technology
90762 Fürth
Office hours
:
Office hours: by appointment