Innovationsmanagement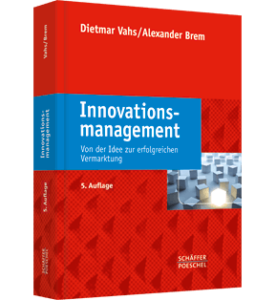 Editors: Vahs D, Brem A
Edition: 5th edition
Publisher: Schäffer-Poeschel
Year of publication: 2015
ISBN: 9783791034201
Language: German
For companies, the successful management of innovative ideas is as much a classic as it is a highly topical issue. In this book, current knowledge on the subject of innovation management is clearly presented and explained.
Essential topics are among other things:
– Success factors of innovations
– innovation strategy
– culture of innovation
– Organizational integration of the innovation function
– Phases of innovation processes
– innovation controlling
– Internal and external marketing of innovations
– innovation protection
For the fifth edition of the well-established textbook, the content has been completely updated, restructured and expanded.