Invitation to McKinsey Networking Brunch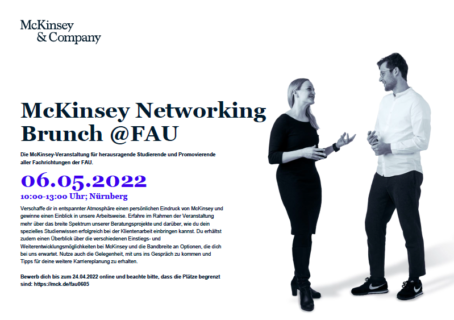 McKinsey invites outstanding students and PhD students from all disciplines at FAU to a networking brunch. The event will take place on 06.05.2022 from 10:00 to 13:00 in Nuremberg. For more information, please see the event flyer. If you have any questions, please contact uni-events@mckinsey.com.
Applications will be accepted online at https://mck.de/fau0605 until 24.04.2022.