Franken Finance Festival 2021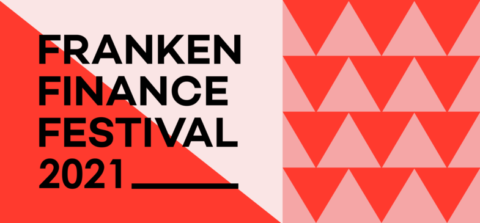 You plan to found a business, but the thought of financing is still causing panic? Then you shouldn't miss this year's Franken Finance Festival on June 15!
At the event organized by FAU and Medical Valley EMN, the cracks in the scene will answer all your questions, provide you with information about various financing models and get you ready for your start-up project.
Last year, participants, speakers and organizers were able to prove together that the FFF also works excellently as an online event. Therefore, the 2021 team is highly motivated to start a purely virtual 3rd round. Get ready for "Finance" & "Fun"!
Of course, participation is again free of charge.
As always, top experts, luminaries of the start-up scene and companies interested in investment will be on board. Remember to secure slots for one-on-one talks with the professionals in time to get individual advice. Finally, in the workshop blocks, you can take action yourself.
Although the focus will still be on the topic of "Financing", the program also includes exciting workshops on "Legal & Tax" and "Intellectual Property". For the first time, the hot new work topic "Digital Nomads" is also part of the agenda.
The FFF team is looking forward to seeing you!
Be part of an outstanding Franken Finance Festival 2021!
More information about the festival and how to register can be found here.