TFSC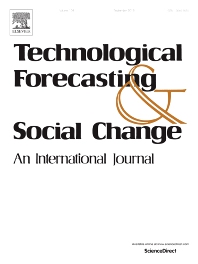 Professor Brem is Associate Editor of Technological Forecasting and Social Change (TFSC).
TFSC is a major forum for those wishing to deal directly with the methodology and practice of technological forecasting and future studies as planning tools as they interrelate social, environmental and technological factors. TFSC is a leading journal in the area of Technology and Innovation Management, with a high impact factor with a rich history of 50 years of publication.
In the latest version of the VHB ranking, TFSC is in both relevant areas (Technology, Innovation, Entrepreneurship / Production) at level B.