Background
It is the Chair of Technology Management's goal to initiate and intensify the international collaboration and especially the exchange of students and researcher. Therefore we regularly invite international visiting lecturers.
If you would like to directly contact one of the lecturers, please contact our secretary.
We are very interested in international collaboration so if you are interested in giving a guest lecture in Nuremberg, please contact our secretary.
Recent visiting lecturers
Rogelio Puente Diaz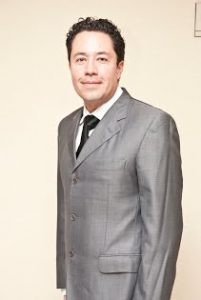 José Cuervo Professor of Marketing at Universidad Anáhuac in Mexico
Website: http://web.uas.mx/negocios/mba/faculty_prof.asp?titulo=28
Rogelio Puente Diaz is Professor of Marketing at the Universidad Anáhuac in Mexico. There, he teaches undergraduate and graduate courses on market research, research methodology, and consumer behavior. He conducts research on self-beliefs and their implications for creativity and innovation. His recent publications include "Creativity and Innovation: State of the Art and Future Perspectives for Research" together with Alexander Brem and "Creative self-efficacy: The influence of affective states and social persuasion as antecedents and imagination and divergent thinking as consequences", published in Creativity Research Journal.
Last visit in Nuremberg: July 2017
Rogelio's stay was funded with FAU Visiting Professorship Program.
Marianne Stenger
Associate professor at the Mads Clausen Institute at The University of Southern Denmark (SDU)
Website: http://findresearcher.sdu.dk:8080/portal/da/person/mas
Marianne Stenger is associate professor at the Mads Clausen Institute at The University of Southern Denmark (SDU). Her background is in International business and marketing. Over the last 15 years, she has taught various courses at undergraduate and graduate level in marketing, consumer behaviour, market research to business and engineering students. Within the last 10 years she concentrated on courses in new product development, innovation management and entrepreneurship as part of the MSc. in Engineering in Innovation and Business program in Sønderborg where she is also head of the program. Her research interests are in the fields of understanding consumer intentions in relation to green products as well as understanding the link between dynamic capabilities and innovation performance in small and medium-sized businesses.
Last visit in Nüremberg: November 2017
Funded by Erasmus+ Teaching Staff mobility