International Research & Teaching Days at the Chair of Technology Management at FAU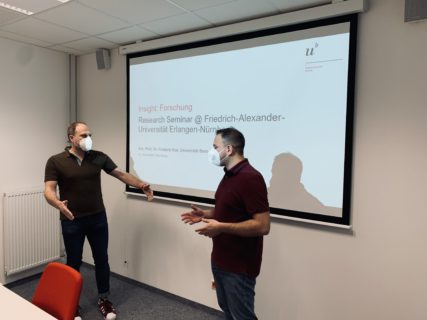 From November 22nd to 23rd, our international Research & Teaching Days 2021 were hosted by Professor Dr. Peter M. Bican of the Chair of Technology Management.
Various innovative teaching and research concepts were presented by experts such as Assistant Professor Dr. Frederik Riar (University of Bern) and Dr. Carsten Guderian (PatentSight GmbH) and discussed with students, research assistants, and professors from different disciplines.
Against the background of current research methods, the topics covered comprised entrepreneurship, family businesses, patent analytics, and sustainable technology management.
The event was complemented by joint networking activities and a visit to the Zukunftsmuseum in Nuremberg.