Existency Sustainability Crowdfunding Contest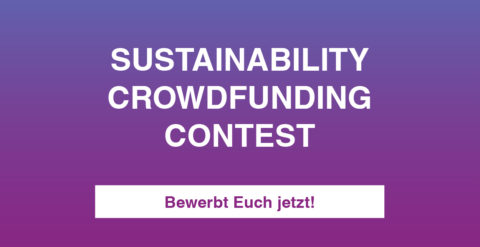 Motivated founding team? Sustainable idea? But still lacking the necessary funding?
Then the Sustainability Crowdfunding Contest from Existency, the start-up support programme of HSA, FAU and THN, is just right for you:
Together with the crowdfunding experts from Startnext, the start-up advisors from the three universities are giving you the final push to finally start up with this competition.
Apply now with your sustainable business idea and get input on crowdfunding, and the right communication to go with it! There are also prizes totalling 10,000 euros on top!
You can apply until 28.07.2021, the competition itself will then run in October.
You can find all the information on the Existency website or directly on the campaign page on Startnext!