Indo-German Networking event "Effizienz versus Jugaad-Innovation"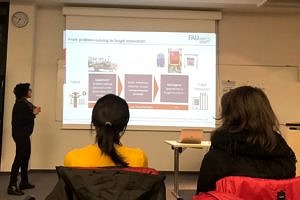 On 26th February 2020, Ohm Professional School (OPS) had its first Indo-German Networking event on the topic of 'efficiency versus Jugaad innovation' . The event was organized and hosted by Prof. Dr. Helen Rogers. Dr. Nivedita Agarwal was invited as one of the guest speakers to share her experiences on the topic of Frugal Innovation.
She spoke about the evolution of the concept of frugal innovation over the past decade and had an interactive session with the participants discussing the challenges of implementing frugal innovation in German context.
Further details of the event can be found here.