Exchange to Colombia – Emerging Market Initiatives (EMI)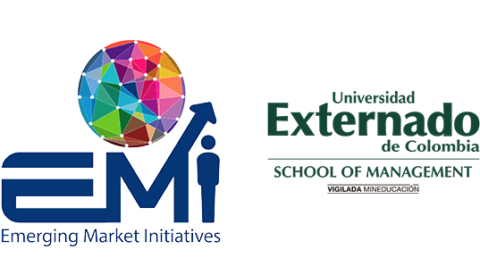 Emerging Market Initiatives (EMI) is an international exchange program which provides an unique consulting experience in Emerging Economies focused on small and medium enterprises (SME´S), in sustainable topics like Circular Economy (CE), Corporate Social Responsability (CSR), Base of Pyramid Markets (Bop Markets) and strenghtening programs for SME´S like Transforming Small Business (TSB). The main purpose of the program is to improve the social impact of SME´S and to make aware participants of the new ways to do business in 21st Century.
Fee: For students from partner Universities, EMI doesn´t charge any fee, students just need to afford travel expenses (Flight tickets, accomodation and meals ).
Phases: EMI is composed by 4 phases – virtual training, diagnostic of companies, creation and presentation of the improvement proposal.
Virtual training: In this stage international students enroll in a virtual training course about diverse topics that includes CE, CSR, Bop and TSB. The training varies from 2 to 4 hours for each topic.
Diagnostic: Local students and tutors visit companies to apply tools in order to know the current situation of the company and to identify the most relevant issues. Information is shared with international students.
Proposal Creation: When international students arrive to Bogota, they participate as junior consultans. During 4 weeks, the will face different challenges in various companies with different teams.
Proposal Presentation: Each weekend teams have the opportunity to present to managers, tutors, and rest of the students, the proposals according to the challenges the found out during diagnosis stage.
Teams: Each team is composed by one local student, one tutor and two or three international students.
Certification: EMI has four modules. Students will receive a certification every week as a recognition of their participation in the different modules.
Assessment: Participants are graded at every module.
Deliverables: Each team submit a standarized presentation and a written document to the participant company.
Modules and dates (EMI – Version March 2020):
"EMI Workshops" 09. – 13.03.2020
"BOP Markets" 16. – 21.03.2020
"Circular Business", 23. – 28.03.2020
"Transforming Small Business", 30.03. – 04.04.2020
Language: English
Inscription deadline: February 7th, 2020
Website: https://www.uexternado.edu.co/en/school-of-management/emi/
Email contact:
University Externado of Colombia:
jose.mosquera@uexternado.edu.co; emi@uexternado.edu.co
FAU:
Office hours
:
Office hours: by appointment