Invitation: "Top or Flop? Technology Failures and Successes Made in Middle Franconia"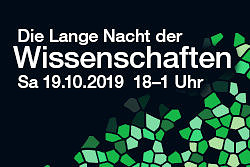 Whether for televisions, smart speakers, headphones or other music playback systems, no German company is (any longer) among the world's leading manufacturers of consumer electronics. It used to be different: inventions from Middle Franconia and especially from Fürth have not only had a decisive influence on this industry, but have led it for decades.
As part of the Langen Nacht der Wissenschaften (Long Night of Sciences), the Chair of Technology Management and the Rundfunkmuseum (Radio Museum) will be presenting examples of technological challenges, failures and successes, and how this development can be explained.
You are cordially invited:
Where?           Rundfunkmuseum: Kurgartenstraße 37a, 90762 Fürth, Germany
When?            19.10.2019, 6pm – 1am
What?             Discussion, information stand
Further information on the program and ticket sales can be found here (German only).