Farzaneh Ahmadloo in an interview with Süddeutscher Zeitung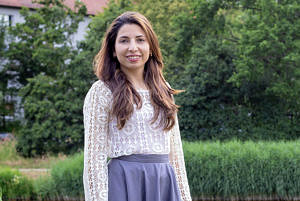 In the summer of 2018, a group of students from economics and engineering met to set up a start-up with the support of the Chair of Technology Management. The idea was to develop and commercialize an innovative solution for solar-based water desalination and treatment. In May 2019, Grino Water Solutions GmbH was founded as a spin-off.
One of the co-founders is the materials and process engineer Farzaneh Ahmadloo, who was interviewed by Plan W. Plan W is a women's business magazine published by the Süddeutsche Zeitung that focuses in particular on women who are changing the economy.
Here you will find the link to the Plan W newsletter of July 10, 2019, including the interview with Farzaneh Ahmadloo (in German only).