Call for papers: Frugal Innovation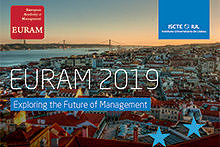 We are pleased to invite you to submit to our track on "Frugal Innovation: Contextual shift and global applicability" at European Academy of Management (EURAM) Conference, 26-28 June 2019 in Lisbon, Portugal (submission deadline for full papers: 15 January 2019, 2pm CET). Details on submission guidelines and process can be found here.
We are interested in contributions that examines the evolution of the concept of frugal innovation in light of todays digitalized and more resource-cautious world and investigates the specific features that need to be broadened and re-investigated. Track questions are e.g.: Is frugal innovation is gradually becoming a globally applicable concept? Does it require a broader perspective rather than just being a low-cost alternative to being more resourceful and sustainable, offering higher value propositions? What are the implications of this shift on the industry? What is necessary for the industry to succeed and how do they need to adapt their strategies, business models and value chain?
More details on the track can be found here and also on ResearchGate.
The track is co-chaired by:
Dr. Nivedita Agarwal, Friedrich-Alexander-Universität Erlangen-Nürnberg, Germany
Lukas Neumann, University of St. Gallen, Switzerland
Prof. Dr. Alexander Brem, Friedrich-Alexander-Universität Erlangen-Nürnberg, Germany
Dr. Eugenia Rosca, Tilburg University, Netherlands
Dr. Rajnish Tiwari, Hamburg University of Technology, Germany
Dr. Jarkko Levänen, Aalto University, Finland
We welcome you to this conference and look forward to your participation in Lisbon!
For more general information about EURAM, we invite you to visit the conference website: http://euramonline.org/annual-conference-2019. You may contact the track chair by email to find the best fit for your submission.