Most read article in the International Journal of Innovation Management 2017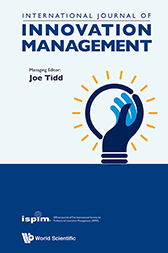 The International Journal of Innovation Management (IJIM), rated as a B journal by VHB,  published the five "Most read articles in 2017". Number one is the article "Multi-cultural teams as sources for creativity and innovation: the role of cultural diversity on team performance" by Ricarda Bouncken, Alexander Brem and Sascha Kraus.
The article describes an in-depth study of the potential and challenges of multi-cultural teams during the innovation process in firms. To derive first insights, the authors conducted a longitudinal qualitative study in a large global company with 70 personal interviews in five innovation teams over a period of two years. Results indicate that cross-cultural teams have a high potential of creativity, but are confronted with difficulties arising from different working- and communication styles which have to be proactively managed from the beginning. While progressing, teams learn to cope with this diversity related to some more surface-level cultural dimensions and members even align. Yet, diversity of power distance induces conflicts that deeply impact the innovation process. Based on these findings, the authors developed a set of propositions, which lead into a conceptual model on the effects of multi-cultural team work on creativity and innovation.
The publication of the whole article can be found in the International Journal of Innovation Management, Volume 20, Issue 01, January 2016 and is available until August 15th at the following link: https://doi.org/10.1142/S1363919616500122