Paper awarded as 'Highly Commended' with the 2017 Emerald Literati Network Awards for Excellence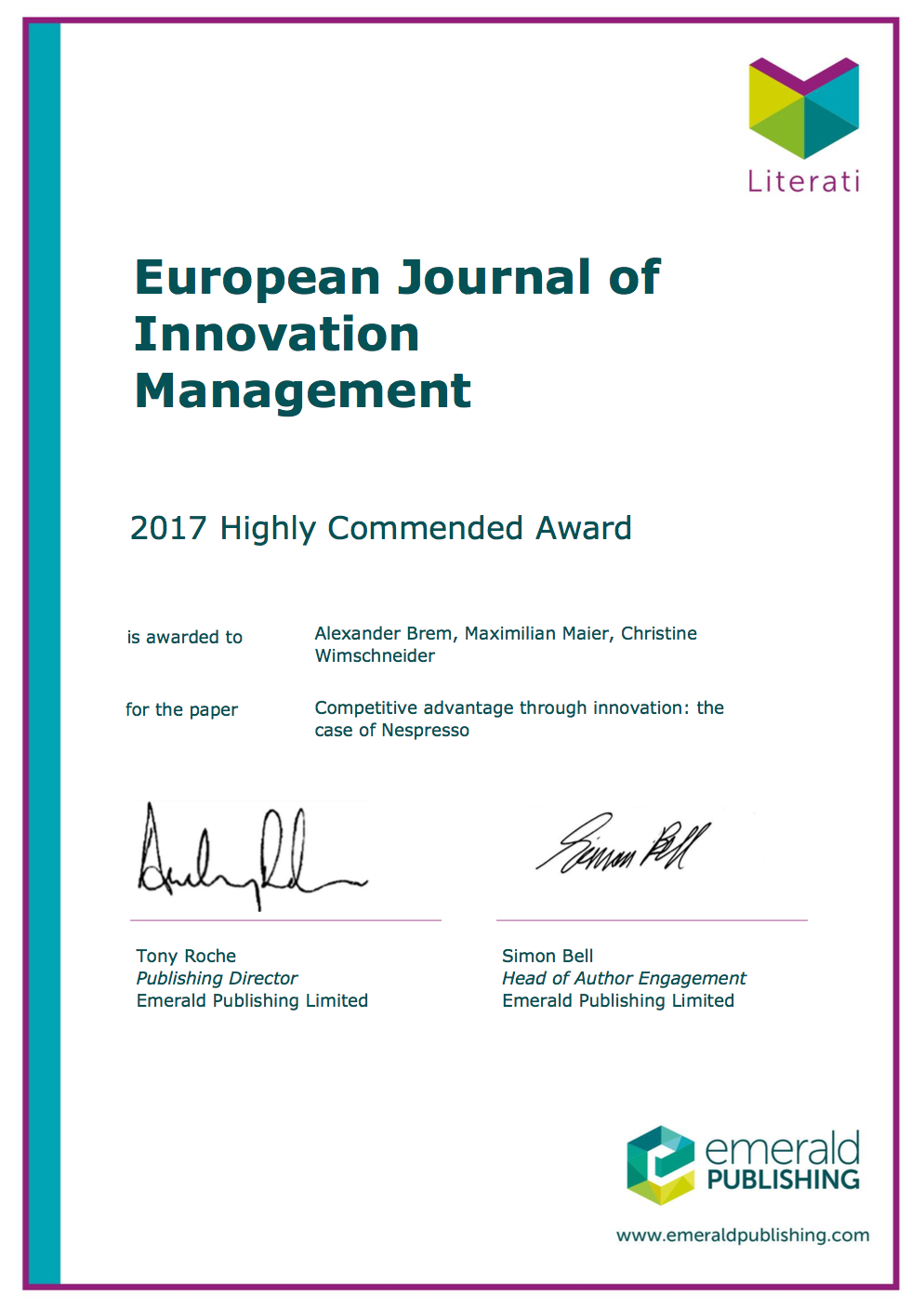 The paper "Competitive advantage through innovation: the case of Nespresso" by Alexander Brem, his former employee Maximilian Maier and his teaching and research assistant Christine Wimschneider has been honored as "highly commended" by the Awards for Excellence presentation of publisher Emerald. The publication describes how Nespresso achieved competitive advantage through innovation by changing the rules of the game in its industry.
The commendations are chosen and awarded by eminent academics or managers and stand out concerning internationality, diversity, support for scholarly research, encouragement of applied research (impact), commitment to high quality scholarship, and a desire to ensure reader, author and customer experience is the best it can be.
The article is published in the European Journal of Innovation Management, Vol. 19 Issue 1 and is here free for download until June 2018.
Information on the award and the web page of all winners is also available online here.
Find a summarizing article about the study written by the Emerald Literati Network here.